Dedicated to those who want to discover the sense of the OTIUM
Do you want to smell the sun? Wander through the myrtle, cistus and phyllirea bushes.
Do you want to enjoy the summer shade? Stop under a 300 year old olive tree, he will tell you his story, just relax and listen.
Buildings in stone and ancient olive trees, are witnesses of time and deserve our respect.
This place is not only aesthetic love, it is pathos, it is memory, but also the desire to look at the new and the future.
We have chosen to share the charm of this place with others .
In the heart of Puglia, trulli and farms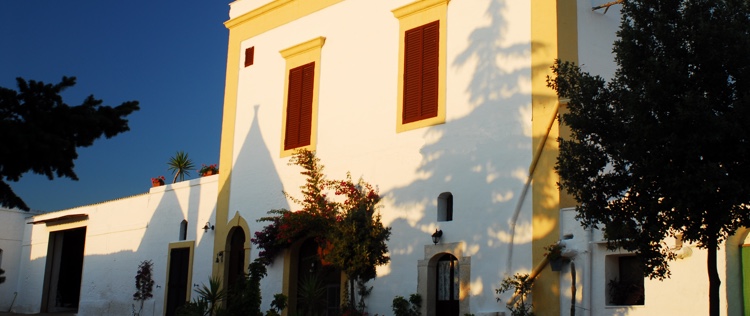 Masseria Casaburo is located Between the hills of Valle d'Itria and the Adriatic Sea . It was built between 1600 and 1800. There is the manor house, the house of the massaro, the old stables, the trulli and the courtyards.
The scenery surrounding the farm is the large square that faces east towards the sea and the plain of the olive trees, behind the hills of the Selva di Fasano.
Family property for generations, today the manor house is our home, while an old barn and old trulli recently renovated, welcome friends and guests. There are 27 hectares of olive groves, almond and Mediterranean maquis, which from over a century produce extra virgin olive oil and almonds.
Today Casaburo is equipped with every comfort. It produces sustainable energy thanks to the sun and is connected to internet . By choice, however, there is no television.